Water At The Right Temperature
Your water heater is a big part of your home comfort, but when it's working well, you don't have to think about it. Your hot water is hot and your cold water is cold. But when your water heater malfunctions, it can have obvious effects — besides inconsistent or extreme temperatures, you may notice higher energy costs, or even murky water. When you need to repair or replace your water heater, it's important to work with someone who knows what they're doing and can help you choose the right option.
Superior HVAC & Plumbing stays on the cutting edge of plumbing technology, which means you have more options for replacement and repair. Our certified experts can help you choose the right type of water heater for your heating, energy, and water quality needs. Whether you want to go with the standard water heater tank, tankless water heater, or even a hybrid, we can install it, repair it, or maintain it for you.
DOES YOUR WATER HEATER NEED SERVICE? HERE ARE SOME SIGNS:
Inconsistent or extreme water temperature
Water has yellow or murky colors
Water is leaking from water heater
Water heater is making strange noises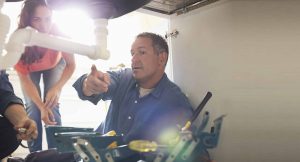 Contact Our Experts for a Consultation
WHAT MAKES OUR HVAC & PLUMBING SERVICE SUPERIOR?
With 24/7 emergency service and the ability to partner with and service most major brands, Superior is the best choice for your home's plumbing needs. Our courteous, professionally-trained technicians are dedicated to providing fast and reliable service, so your satisfaction is guaranteed. Get your water heater installation, repairs, and tune-ups from the professionals!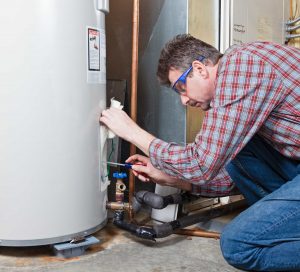 Call us at 301-931-3310 and tell us how we can help with your water heater.