Repaired Sewer Lines Without The Extra Hassle
"Minimally invasive" is probably something you're used to hearing in medical commercials, but it can apply to your sewer systems too. When you're having issues with your sewer lines, the last thing you want is to watch workers dig up your yard or re-route traffic to fix your plumbing. Trenchless sewer line services skip the extensive digging and cuts the time it takes to get your sewer lines repaired down to hours instead of days.
The plumbers at Superior HVAC & Plumbing stay up-to-date on the latest in trenchless sewer line technology and procedures, so we can find and fix your most complicated plumbing problems even faster. We offer thorough inspections, repairs, replacements, and cleaning of your sewer lines with no heavy excavation needed.
HERE ARE A COUPLE OF REASONS OTHER MARYLAND HOMEOWNERS USE TRENCHLESS SEWER LINE SERVICES:
Can't find source of clogs in the home
Need sewer lines fixed ASAP
You need your sewer lines inspected
Slow draining in your house
Mold and mildew on ceilings, walls, or floors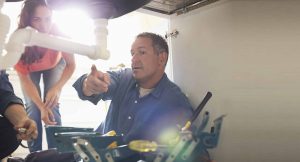 Contact Our Experts for a Consultation
WHAT MAKES OUR HVAC & PLUMBING SERVICE SUPERIOR?
With 24/7 emergency service and the ability to partner with and service most major brands, Superior is the best choice for your home's plumbing needs. Our courteous, professionally-trained technicians are dedicated to providing fast and reliable service, so your satisfaction is guaranteed. Get hassle-free sewer line maintenance from the professionals!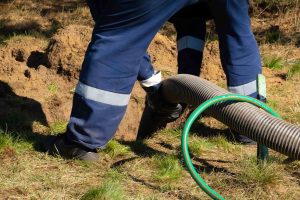 Dial 301-931-3310 to get a consultation from our certified plumbers and find out if our trenchless sewer line services can help you.