It's About What We Can Do For You
You're happiest when you have a comfortable home to live in. In the end, that's what's most important to you. Superior HVAC & Plumbing has two decades of experience repairing and installing HVAC and plumbing systems in Maryland. But those decades of experience don't mean much if we can't actually fix the flooding in your basement, or keep the temperature in your house comfortable for your kids, dogs, cats, and fish. But we can do that. And what we can fix or install wouldn't matter if we can't get to your home when you need us, night or day — but we can do that too.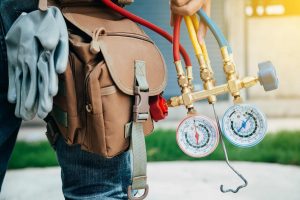 Smart, professional technicians who are dedicated to providing top-notch service.
24/7 emergency service, meaning we're there the day that you need us.
Thorough explanation of planned work, so there are no unnecessary surprises for you.
Intensive safety procedures, to protect your household and our technicians.
On-time and ready to work so you get total home comfort sooner.
We clean up after working, so you don't have to worry about a mess after we leave.
Sensible maintenance plans to keep your HVAC and plumbing systems in good shape.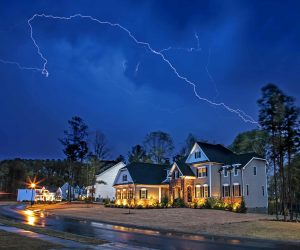 EMERGENCY HVAC SERVICE AVAILABLE 24 HOURS A DAY
You don't have time to wait for repairs, and we won't ask you to. When your basement is flooding, or your air conditioning won't turn off in winter, you need the problem fixed. We take pride in being there to fix your most stubborn HVAC & plumbing problems right when you need it. Day or night, any day of the week, our expert technicians will show up to fix your broken boiler, sump pump, air conditioning system, or anything else that's giving you problems. We follow the same safety procedures as we would for a scheduled appointment, and you get the same reliable service. Call us and see for yourself!
Don't Just Take Our Word For it
The Superior team were extremely helpful during a very stressful time for me and my family. They took care of a bad leak we had and helped with a few other unnoticed problems I wasn't even aware of. Superior is my new go-to for plumbing and heating service.

J. T.
Annapolis, MD
Superior fixed a leaking hose bib for less money than other plumbers. The worker showed up on time, wearing a mask the whole time, and was great at the repair. They were all up-front about costs and professional. They were even nice to my dog. Highly recommend.

Stephanie E.
Columbia, MD
Superior quickly diagnosed my furnace issue, replaced the part, and had me up and running before I even broke out the space heaters! Their technician was polite, professional, and took great care to wear a mask and booties on his feet to keep the floor clean. I highly recommend their services.

Don C.
Elkridge, MD