Keep Your Water Flowing
You shouldn't have to think about whether you can use your sink, or your toilet, or any other fixtures in your home. Keeping your plumbing free of clogs and blocks is a big part of maintaining a stress-free environment. Our certified plumbers help you to restore and maintain your peace of mind by finding where issues are coming from and clearing out any obstructions. Our clog and drain cleaning services are thorough, so we'll find the source of your clogs whether it's a buildup of dirt in your drain or issues further down your sewer lines.
NOT SURE IF YOU NEED DRAIN CLEANING? HERE ARE SOME OF THE MOST COMMON SIGNS:
Water is draining slowly
Your sink/toilet/tub/shower clogs too often
Weird smells coming from your drain
Weird gurgling noises from your fixtures
Water backup after flushing your toilet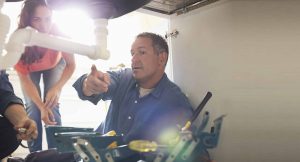 Contact Our Experts for a Consultation
WHAT MAKES OUR HVAC & PLUMBING SERVICE SUPERIOR?
With 24/7 emergency service and the ability to partner with and service most major brands, Superior is the best choice for your home's plumbing needs. Our courteous, professionally-trained technicians are dedicated to providing fast and reliable service, so your satisfaction is guaranteed. Get drain cleaning and clog removal from the professionals!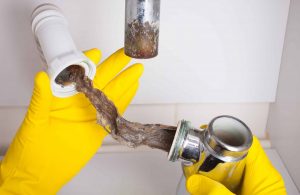 If you think you have a clog that needs to be removed, reach out to our team at 301-931-3310 — we're waiting for your call!