Protect Your House From Flooding
No one wants their house to be flooded. But when the rainy season comes around, flooding is a real possibility that homeowners need to prepare for. That's where your sump pump comes in. A sump pump works by detecting rising water levels and pumping water out of your home. Making sure your sump pump is installed and working properly is the difference between enjoying the sounds of rain on your window and scrambling for buckets to avoid expensive property damage.
The certified plumbers at Superior HVAC & Plumbing provide you with thorough sump pump services, including installation, repair, and tune-ups. We do the work you need now to preserve your happiness later. And happiness is no water in the basement.
WONDERING IF YOU NEED SUMP PUMP SERVICES? HERE ARE SOME REASONS YOU MIGHT WANT TO CONSIDER THEM:
Basement keeps flooding
You don't already have a sump pump
Heavy rains are coming
Your sump pump isn't winterized (prepared for cold temperatures)
You want to make sure your home is always protected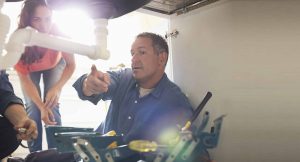 Contact Our Experts for a Consultation
WHAT MAKES OUR HVAC & PLUMBING SERVICE SUPERIOR?
With 24/7 emergency service and the ability to partner with and service most major brands, Superior is the best choice for your home's plumbing needs. Our courteous, professionally-trained technicians are dedicated to providing fast and reliable service, so your satisfaction is guaranteed. Get your sump pump installation, repairs, and tune-ups from the professionals!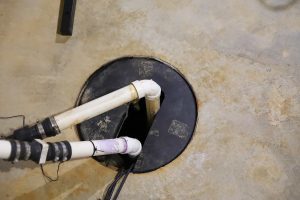 If you're interested in discussing how Superior HVAC & Plumbing can install, repair, or tune-up a sump pump for your home, call us at 301-931-3310.